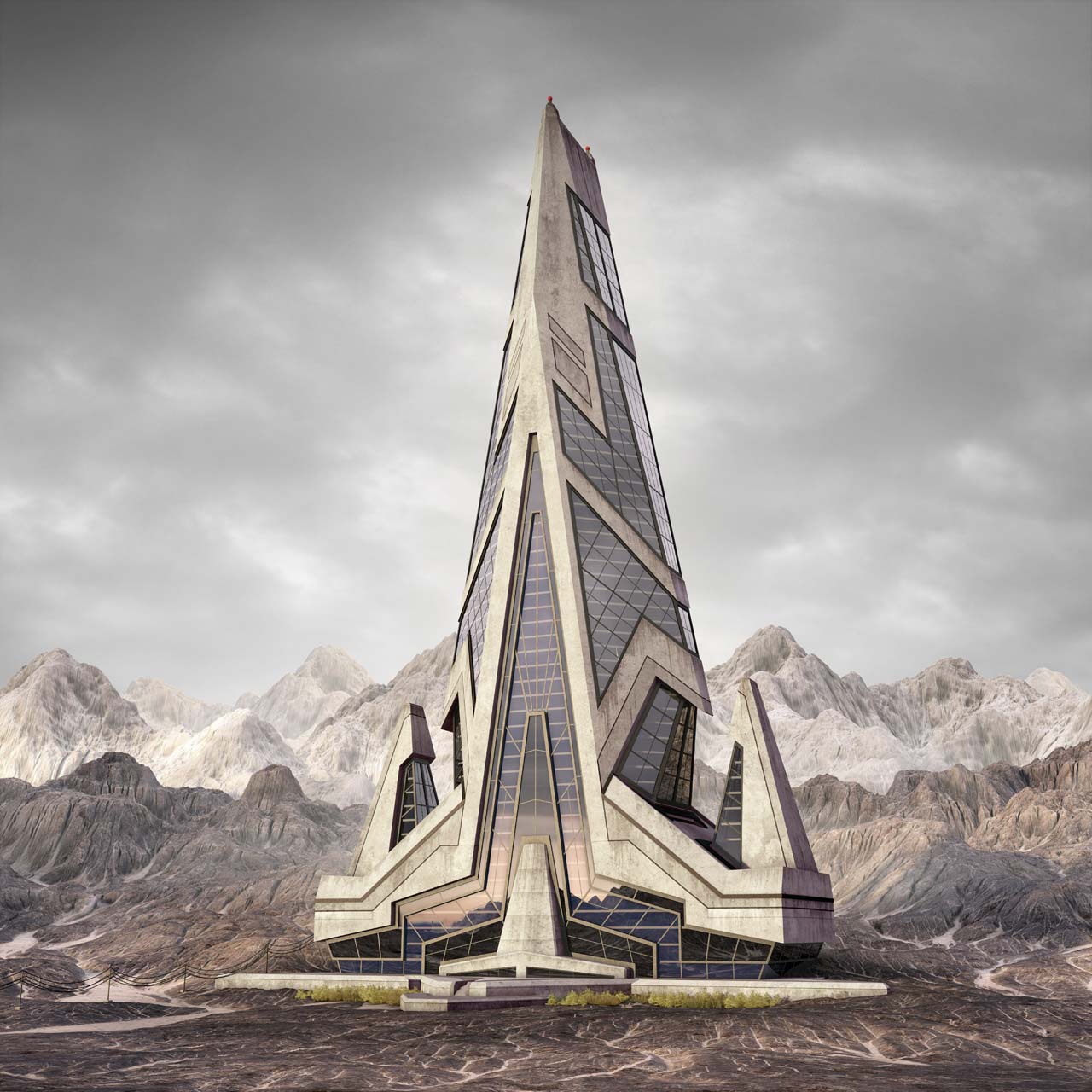 This is another exercise in designing a building from scratch and in placing it in a landscape.
I learned that for the creation of a realistic looking landscape it is very important to mix different kinds of terrain and colours.
For the lighting I first chose the height and direction of the sun with only the Vray Sun and the use of Vray RT for fast feedback. After that I added an HDRi with the source of the light pointed in the same direction as the sun. I also added a little bit of chiaroscuro by letting the sun shine through round holes in a plane above the scene.
Adding floors to the building was a good idea. It makes the building more believable and it adds a subtle layer of complexity.